Nine Tips On Choosing The Right Heating And Cooling Company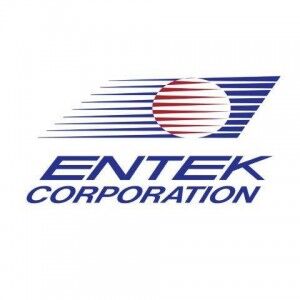 The best time to choose a heating and cooling company is before you need an emergency repair job. Find and hire an experienced and reliable HVAC company now, before you're scrambling to find a company to repair your broken down A/C unit or furnace. Take the time find a company that will be there for you when you need routine checkup or emergency repairs.
With so many companies of varying quality around, it can be difficult to select a reputable heating and cooling company. To help you in your search, here are nine tips on how to choose a good heating and cooling company.
Talk to your neighbors and friends.
What companies have they hired? Have their experiences been good or bad? There's a good chance that you will have similar experiences.
Read online reviews.
Are reviews generally positive or negative? Check out Angie's List, Yelp, Yellow Pages, and SuperPages. Don't just look at the number score of the ratings. Make sure to read the text of the reviews and use your better judgement. Sometimes you can learn a lot from a review, while other times you will find an irrational or hostile review.
Check out company websites.
Are they informative? Is the website set up to be helpful to you as a customer? You can often tell a lot about a company from its website. Do they have videos you can watch, or a blog you can read?
Compare not just price, but value.
It's tempting to choose a heating and cooling company based purely on price, but you want to beware of the lowest bidder. When it comes to HVAC, the cheapest option is not necessarily the best one. HVAC systems are very complex, and the success and reliability of the systems depends more on the individual abilities of the installer rather than the system's factory specifications. Employees of a heating and cooling company need skill with electrical, plumbing, carpentry, and refrigeration work. It's a technically demanding field, so you will want ensure that your HVAC contractor is experienced and skilled in all these areas. You will also want make sure that all technicians are NATE certified and factory trained, and fully insured with their company.
Find a company with that's here to stay.
Is the company well established? You don't want a heating and cooling company that will install your system and then not be around to service it.
Educate yourself.
The more you know the better off you will be. What equipment do you need? What are your different options for heating and cooling? What do the individual components of your system do, and how often do they need maintenance? Knowing the answers to these questions will help ensure you get the best service from a heating and cooling company.
Look for rebates.
Manufacturer rebates can be a great way to save money on new equipment. Ask about rebates or special offers being made by your utility, your installer, and the manufacturer. You may be able to make substantial savings by combining different offers.
Know the right questions to ask.
It's often true with HVAC systems that a higher cost upfront will lead to long-term savings. The best option is often the more efficient, higher SEER rated equipment. Even though its upfront cost is higher, you can save money in the long run because it uses much less energy. Make sure to frame your questions around long-term cost.
Collect written quotes.
It's a great idea to get a few different written quotes from the various local heating and cooling companies you are considering hiring. Before you simply hire the cheapest company, make sure that for the given dollar amount, they are providing all the services you need and fully guarantee their work.Entek is a reputable and certified heating and cooling company in Vancouver, WA. For a quote, give us a call.
---