Professional Home Maintenance & AC Unit Repair
Regular service and maintenance of your home HVAC system is just as important as servicing your vehicle. After all, your system is THE most important comfort system in your home. It keeps you warm, cool and manages your indoor air quality. And yet too many homeowners fail to maintain and service their heating and cooling equipment. An HVAC system is similar to that of a car – it needs the proper care and maintenance to function properly every day and especially during peak periods of extreme heat and cold. Extreme hot and cold temperatures place additional stress on your system which can lead to failure in poorly maintained or old equipment.
Like all heating and cooling systems, proper maintenance is the key to efficient operation.
The difference between the energy consumption of a well-maintained heat pump or furnace and a severely neglected one ranges from 10% to 25%
Dirty filters, coils, and fans reduce airflow through the system
Reduced airflow decreases system performance and can damage your system's compressor
At ENTEK we dispatch experienced HVAC service maintenance and air conditioning repair teams of NATE Certified technicians to perform tune ups, repairs and maintenance service. Our technicians will assess and maintain your air conditioning equipment according to manufacturer's instructions and the highest industry standards.
Prevention is the best solution.
Now is the perfect time of year to make sure your heating and cooling equipment is properly maintained and running at peak performance with our Precision Tune Up.Call our service department today to schedule a pre-winter and pre-summer check up by one of our NATE certified technicians and ask about our Peace of Mind Planned Maintenance Program.
For Fast Service Call
(800) 633-1354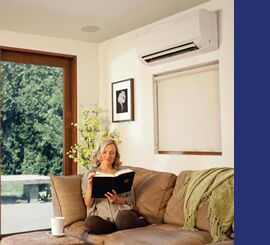 Life is Busy – Let Us Do the Planning
We know you are busy. And who has time to keep track of your HVAC maintenance? ENTEK offers our customers several "peace of mind" Planned Maintenance Programs with additional benefits and discounts. Our planned maintenance is very convenient. Our service department keeps track of your maintenance, equipment, warranty information, and sends out a reminder when your maintenance is due. Performing maintenance in the spring and fall every year will keep your equipment running efficiently and safely so you may enjoy comfort and reliability for the full life of the equipment.
Lower Utility Bills
An HVAC unit that is running efficiently, as well as a home that is properly insulated, means less money spent on electricity, heating and cooling costs. HVAC maintenance is also important to prevent the need for otherwise unnecessary major repairs or full replacements.
Less Emergency Repairs
Some HVAC units may need emergency repairs from time to time. But professionally well-maintained units are less likely to fail during the months of hard use (June through September and December through March). Keeping a unit up-to-date on all inspections and maintenance checks means less worry that the unit will break down when you need it the most.
Parts Under Warranty
In the event of any problem, our technicians can check to see if the part or component in question might still be under a warranty. We keep a list of all warranty expiration dates and check the parts prior to that date to ensure there are no problems before it is too late.
Healthy Air Quality
A properly maintained HVAC unit will prevent problems with air quality. Clean filters and coils mean better breathing for an entire family. An unmaintained HVAC unit is a breeding ground for dirt, mold and bacteria cause or aggravate existing respiratory problems for those living in the home.
Life of the System and Efficiency
Two maintenance checks a year on your HVAC unit will maintain your equipment at its maximal efficiency and life span. A well-maintained HVAC unit will run more efficiently. Research shows that dirty or unmaintained units need to work 20 percent harder to produce the same amount of cooling or heating as a well-maintained machine. Less energy will be expended when it is running, which means less stress on the components of the machine. That means less wear and tear on the machine and simple maintenance during the spring and fall months. Maintenance will be much quicker and smoother and our NATE certified technicians are trained to keep your equipment running at high efficiency and identify any maintenance problems early.