How Do I Care for My Electric Baseboards in Summer?
If you use electric baseboards to heat your home, you'll want to make sure they're taken care of throughout the year. While it's tempting to neglect them during hotter months, your electric baseboard heaters will benefit from a little TLC during that time. Summer, in particular, can be a great time to get a head start on these tasks, as most heating units aren't in use and opening them up won't be an inconvenience.Despite using them much in the hotter months, there are still a few things you should do to keep your electric baseboards in tip-top condition. These few tips from the knowledgeable and professional team at Entek will help you avoid costly repairs in the winter months and save on your energy bill. After completing these tasks, you'll be in the best position to have a warm and cozy winter.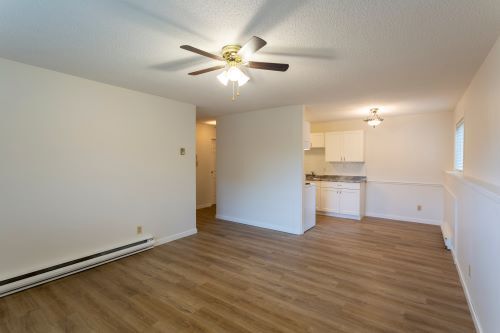 Ensure Your Electric Baseboards Are Turned Off
It's easy to assume your electric baseboards are turned off in the summer. The weather is naturally warmer, depending on where you live, so the thermostat shouldn't trigger the heat to be turned on any further, right? Unfortunately, that isn't always correct. In some cases, the thermostat may not be turned down to a temperature that won't trigger the electric baseboards, especially in rooms that get little use. And depending on the accuracy of your thermostat, it may be triggered accidentally from time to time in the summer. Even if it's off by a few degrees, it could be generating unwanted heat and costing you money in the process.
One of the only ways to ensure that your electric baseboards are completely turned off in the summer is to locate the power panels and turn off the breakers that work for your electric baseboards. With the breakers turned off, there's no way for your electric baseboard heaters to turn on accidentally or for you to forget to set the thermostat correctly. Completely shutting down the units while they aren't in use will help you avoid any potential mishaps.
Give Them a Good Cleaning
When the weather starts to warm, it probably means you'll use your electric baseboards less. By summer, you may not have to use them at all. This downtime is the perfect time to get in there and give them a good cleaning. While in use, it's easy for them to collect dust and debris. If your electric baseboards are turned on while coated in dust and debris, this can damage the unit over time, and it can become a fire hazard. So it's imperative to find the time to clean them.
When you're gearing up to clean your unit, make sure the power is turned off at the power panel. If you turn it off right before you start cleaning, give it time to return to room temperature. The unit may remain hot for a time, even after turning the power off, so to avoid any injuries, you should give it an hour or so to cool down. Once completely cooled, you can remove the cover on your electric baseboard heaters and begin cleaning. Light vacuuming can effectively remove any loose dust and debris, and a wipe-down with a wet cloth can remove any remaining particulates. Wait until the cover is dry before replacing it on the unit.
Schedule a Maintenance Appointment With a Professional
To ensure your electric baseboards are well maintained in the summer, consider having them checked out by an HVAC professional. Summer is a great time to have your electric baseboards looked at because they're not in use. This can be extremely helpful because if something were wrong with them, you wouldn't have to go without needed heat while they're being fixed, as would be the case in colder months.
Getting on a maintenance schedule with a company such as Entek is beneficial if you plan on sticking with your electric baseboards for years to come. Occasional maintenance can extend your system's life while locating potential issues before they become any bigger. Extensive repairs could cost a lot of money, but if issues are found early on, it can save you significantly. Occasional maintenance can also keep you up-to-date with any potential warranties.
Upgrade to a More Efficient Heating Unit
If you don't enjoy the effort required to care for your electric baseboards in the summer, or any other season, consider switching to a more efficient unit. Luckily, there are a variety of heating options to choose from that come with better efficiency. Plus, a more efficient heating unit can come with a few benefits that can make the switch well worth it.
A more efficient heating unit can save you money, and who doesn't like that? The cost to run electric baseboards can be substantial, and while switching to something more efficient, such as forced air or a heat pump, can have a costly up-front expense, it could save you up to 50 percent on your winter energy bills. You can also achieve more accurate heating levels with an upgraded unit. More efficient heating units can use a wall-mounted thermostat, giving you accurate readings on your heat all year long. This avoids the use of unnecessary heat and higher energy bills.
When you choose to invest in an upgraded heating unit, you'll also have the option of an upgraded thermostat. Thermostats are capable of amazing things these days and can make your life a lot easier. Programmable thermostats, in particular, are Wi-Fi enabled, allowing you to increase or decrease the temperature settings even when you're out of the home. They also allow you to create specific heating and cooling setting for your home throughout the day.Discuss your options with the team at Entek and get started today.
---
Related Posts