How to Save Money with Energy Efficient HVAC Systems
Have you ever felt your home was a little drafty? Felt a chill run through you in the heart of the winter?
Or maybe you've never been happy with your air conditioning system. One room is just too hot while another can never seem to cool down at all.
A comfortable home is one that achieves the perfect temperature no matter what the thermometer outside tells us.
A comfortable home is also one that achieves energy efficiency.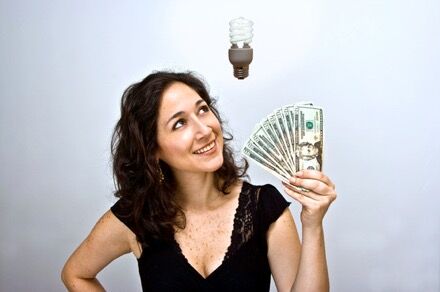 It's more than installing a new furnace or air conditioner. It's more than keeping your temperature a few degrees below your preference simply in an effort to save energy. In fact, several steps will help you achieve true comfort throughout your home.
Step 1: Find the right contractor
Not all HVAC contractors are the same. Some are one-person shops. Some are large conglomerates. Some specialize in one thing – installing furnaces, for instance. Some focus in on creating energy efficient homes and commercial locations throughout a certain region. While it may take a little time to do some investigative work, make sure you select someone that can meet all of your needs. Visiting their company website is a good start.
Don't forget to do your homework and ensure that the heating and cooling service you hire is properly certified and offers you a warranty on the work that they perform. Also look to see if they maintain a healthy business atmosphere for employees and throughout the community. A business cares about their employees and their customers by making sure they are properly trained and certified to do the task at hand.
Step 2: Start with a thorough home energy audit
How do you know what equipment to purchase and upgrade to if you aren't sure of where you currently stand?
An HVAC contractor is doing you a disservice by simply replacing the furnace or air conditioner you have with a similar make and model. After all, a lot may have changed since you purchased your last piece of equipment. Have you remodeled your home? Have you added on or built out a basement? Was the furnace or air conditioner originally installed sized correctly for the square footage of your home and heat load? Is your electrical panel big enough?
A home energy auditor or home performance specialist has received proper training and certification to determine where your home is currently efficient, and where it could be operating at a higher level. Only HVAC companies who receive specialized training and have the equipment can execute these home performance tests. We are certified by The Comfort Institute and meet all the requirements to provide you expertise in finding the ideal way for efficiency and comfort to work together in creating a warmer, healthier home.
http://comfortinstitute.org/home-owners/find-contractor/
The most important piece of equipment is a blower door, which is used to determine where air is leaking out of your home. Air can leak out of many places, including face plates on switches and outlets, escaping around doors and windows, and around pipes that flow through your home. If you find a number of leaks throughout your home, they can add up to a fairly significant problem that is costing you money every time you run your HVAC equipment.
In addition to a blower door, an home performance auditor will also use a variety of tools such as a gas leak detector, carbon monoxide detector, kilowatt meters, among other things, to thoroughly inspect your home on every level.
Ask if you can shadow the auditor during the testing – most will welcome it and you'll get the opportunity to learn more about your home. And ask for a computerized test report.
Step 3: Focus on improvements that make real change
Now that you have a better understanding of where your problem areas lie, it's easier to make the necessary changes that will have the biggest impact on the efficiency of your home. Not all improvements will have the same impact. Every home is different.
Some of the upgrades may be DIY projects. Others will require a certified contractor to give you the results you'll need for maximum efficiency. An energy auditor can also help you prioritize improvements so you can complete them over time, at your own pace, with your budget in mind.
Air Sealing – energy audits find all the little spaces and gaps that exist around your home, letting air flow in and out every day. They can be in places you can feel, such as a drafty window, and in places you can't see, such as the ductwork behind your walls. This is usually the biggest source of energy loss in a home. Once these gaps are found and corrected, ducts sealed tightly against leakage, you'll start to see a noticeable improvement in the comfort level of your home, and in the rising costs of your utility bills.
There are many reasons to replace your current heating or cooling system and begin receiving the benefits immediately. Look for the Energy Star label, which has been specifically designed to cut energy costs. By only using a minimum amount of energy required to heat or cool a room, not only will the equipment cycle more efficiently, it can produce conditioned air right where you need it the most. Be sure to install the proper size for your home; frequent cycling often comes with equipment not properly matched to the size of your home, which ultimately wastes considerable amount of energy. The only way a homeowner can ensure properly sized HVAC equipment is installed that will operate at proper loads per industry standards is by choosing a HVAC specialist who is certified and trained. That's why it's important to choose a reputable, experienced HVAC contractor with proper certifications and training.
Step 4: Enjoy
Home will always be the place we return to at the end of the day, ready to enjoy, relax, and be comfortable in the process. If it's more comfortable all year through, helps save you money on your monthly utility bills, and gives you years of low maintenance living, a little bit of upgrading may be to your benefit. It's not rocket science. What it provides you with is an easy way to see where your home is most vulnerable, and shows you the best ways to make improvements that will keep on giving many years into the future. Heating and cooling services don't have to be difficult; they just have to provide an honest look at where you can improve the most.
Is your home as energy efficient as it could be?
---
Related Posts