HEATING AND AIR CONDITIONING SYSTEMS
Whether it's a small office, factory outlet center or a 250,000 square foot manufacturing facility, ENTEK is the HVAC contractor to handle all your HVAC repairs, installation, maintenance and energy efficiency needs. You can expect knowledgeable, dependable professionals to arrive quickly, work smart, work safe and get you up and running again.
ENTEK CORPORATION specializes in design, installation and service for business, light commercial, large commercial, schools, medical facilities and industrial applications. Our other HVAC specialties include systems for computer rooms, laboratories, process cooling and motor control centers. The systems we install range from the smallest room air conditioners to large tonnage reciprocating, rotary screw and centrifugal chiller systems.
Tenant Improvements
New Construction
Building Improvements
Large Multi-zoned VAV Systems
Energy and Ventilation Controls
Motor Control Room Load Estimating
Design/Build Pressurization: Labs, Clean rooms. Motor Control Rooms
Retro-Commissioning
Energy Solutions
With today's growing interest in energy consumption and energy services control, the key element is to optimize HVAC service, installation, building management, controls and indoor air quality as a cohesive unit of delivery. We can evaluate existing energy consumption, perform energy modeling, and provide support for streamlining and targeting energy usage. ENTEK stands to help you establish and pursue the energy strategy best suited for your facilities.
Bonneville Power Administration (BPA) "ENERGY SMART" Design Program
Portland General Electric (PGE) "Commercial Retrofit Program"
An "OREGON ENERGY TRUST" partner
County P.U.D. Energy Efficiency Rebate Programs
Certified in the Oregon Energy Trust project delivery system
Active in the US Green Building Council LEED Activates
OUR SERVICE DEPARTMENT
ENTEK maintains one of the best trained and equipped residential, commercial, industrial service departments in the Pacific Northwest 24/7/365.
ENTEK Superior Service
SHEET METAL SERVICES
Our in-house custom sheet metal and duct fabrication has seven decades of experience.
ENTEK is the leading, locally owned Heating and Air Conditioning Company.
For Fast Service Call
(800) 633-1354
Or call any location:
| | |
| --- | --- |
| Longview: | 360-423-3010 |
| Portland: | 503-220-1985 |
| Vancouver: | 360-883-5462 |
CONTROL SYSTEMS
ENTEK CORPORATION offers a complete line of control systems that greatly reduce our customer's cost by offering prompt, efficient and knowledgeable installations and service.
Engineer, install and service electric, pneumatic, electronic and DDC control systems.
DDC installations with ongoing monitoring services.
Predictive maintenance to avoid service dispatch to site by remedying issues over remote access.
ENGINEERING SERVICES
ENTEK CORPORATION has two licensed professional engineers on staff. Our expertise in the "Design/Build" HVAC market allows us to take a project from conception to finished installation with planned maintenance. We check each phase of a job to see that it complies with the plans, specifications and sound engineering practice.
Computer Aided Drafting (Autocad 2014) capability, easing coordination and improving "as-built" drawing quality.
Properly sized equipment dramatically cuts energy costs, increases the life of the equipment, and reduces pollution. Our engineers and specialists use computerized load estimating software and follow ASHRAE standards to determine the correct size of equipment for your building.
Changing Seasons Can be Costly
At ENTEK, we understand that an uncomfortably hot room can have a negative impact on your bottom line. Space cooling accounts for roughly 15% of electricity used in commercial buildings; second only to lighting. And IAQ [Indoor Air Quality] has a significant impact on people and machines.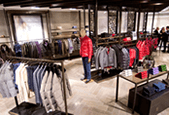 Retail
A comfortable indoor climate encourages customers to stay longer, spend more and provide repeat business. The investment in air conditioning equipment is also proven to promote increased staff productivity.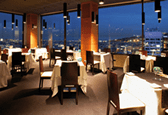 Restaurants and Bars
Any bar/restaurant owner understands how essential the air conditioning is to their clients comfort, and therefore their profits. With Air conditioning you can enjoy the stable atmosphere of climate control, to heat or cool your clients and staff.
Offices
An uncomfortable indoor climate decreases productivity and employee satisfaction.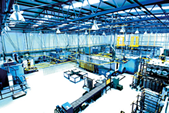 Manufacturing
Hot humid working conditions decrease productivity and increase employee health risks.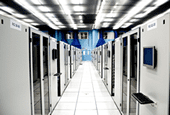 Computer Server Centers
Servers produce an extreme amount of heat and must be cooled to a stable temperature in order to operate. An accurate load estimate, ventilation and A/C is vital for It can affect employee productivity and consumer your bottom line. Uncomfortable indoor temperatures and humidity

From small retail spaces to high rise construction, ENTEK has an extensive portfolio of satisfied customers.
Office Buildings
Computer Server Rooms
Banks and Credit Unions
Food Service, Restaurants and Bars
Multi-tenant Complex
Houses of Worship
Retirement/Assisted Living
Educational Facilities
Manufacturing
Medical
City, State and Federal Government
Military
Geothermal Heat
Commercial Boilers
Heat Pumps
Heat Repairs
Furnaces gas fired
Make-up Air Units
Radiant Floor Heat
Cooling Towers and Chillers
Ventilation Systems
Air Purification Systems
Air Conditioning Systems
CRAC Units (Computer Room Air Conditioning)