Best Heating & Air Conditioning In Longview, WA
At Entek HVAC, every customer and service call is important to us. We take pride in our work by providing engineers, dispatchers, service technicians, and field staff to determine how to help.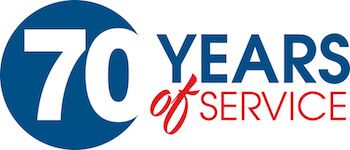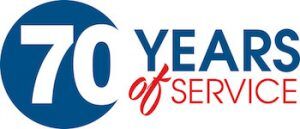 Entek HVAC Longview office is located at:
1021 Columbia Boulevard
Longview, WA 98632
Phone: (360) 423-3010
Serving Longview, WA Since 1946
Longview has a long and proud reputation for being a hardworking town. Originally settled and brought into statehood as a farming community, that changed when larger operations began setting up shop. Manufacturers like Long-Bell Lumber Company changed the landscape forever, leading the way to many well-known companies still in business today. While Weyerhaeuser and Kapstone may have led the way, they were quickly followed by other successful enterprises.
Including ENTEK Corporation. Since its founding in 1946, our company has evolved from a mom and pop appliance repair and refrigeration business to what we offer today: a high-tech 21st century HVAC and building performance company. We don't just embrace what's on the market; we work hard to set the standard in our industry, always on the lookout for top innovation and technology that makes a home or office more comfortable, healthier, and more efficient in the process.
Longview is known for its cooler temperatures and foggy conditions compared with neighboring communities. When the marine pushes in on summer evenings and gusts whip up well into the double digits, staying comfortable on the inside means both controlling temperatures and conditions. Winter settings can be just as fierce, with temperatures falling well below freezing.
At ENTEK, we pride ourselves on taking all of that into consideration as we design and install some of best indoor environmental systems on the market. We're always looking for innovative products for home automation, indoor environment, and climate control. We were the first in the area to provide the patented AeroSeal duct sealing technology. And as a Building Performance Contractor and retro-commission expert, our goal is to help all commercial customers achieve optimal comfort, improve air quality, and realize energy savings in the years to come.
No question is too small or too large. We're here to help you create the most efficient living space for your needs. Just ask.
Service to greater Longview area include:
Kelso / Longview
Centralia / Chehalis
St. Helens
Scappoose
Vader
Rainer
Kalama
Woodland
La Center
Ridgefield
Battle Ground
Vancouver
Camas / Washougal
Supporting The Longview Metro Area
Fill The Canoe – Entek donated close to 120 lbs. of school supplies to help fill the "Canoe".
Our Vision
Entek Corporation is committed to satisfying our customer's needs by providing full personal attention, quality materials and equipment, professional design, and the highest standards of installation and service.
Our most important resource is our family of skilled, loyal and professional employees. Success in achieving customer satisfaction through each of our employees will assure long term stability, profitable growth, and increased personal and career fulfillment for all.
ENTEK is the leading, locally owned Heating and Air Conditioning Company.
For Fast Service Call
(800) 633-1354
Or call any location:
| | |
| --- | --- |
| Longview: | 360-423-3010 |
| Portland: | 503-220-1985 |
| Vancouver: | 360-883-5462 |