TOTAL HOME COMFORT: THE LITTLE LUXURY YOU'LL NOTICE EVERY DAY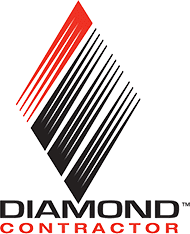 Design
The system allows for design flexibility, from the simplest to the most complex. It also provides for ducted or ductless systems, including virtually any application (or a variety of applications) within a single building. With the wide range of products available in our combined Mr. Slim and CITY MULTI product lines, your design can connect 1 to 50 indoor units to a single outdoor unit.
Many products use T-branches and headers for the ultimate in piping design flexibility. Modular systems with a variety of indoor and outdoor units can be put together for a system that is just right for your needs.
• Condensing Units (heat recovery, heat pump and water-sourced) offer vertical air discharge that allows units to be installed side-by-side in a single area, saving space and resources. They also offer long line lengths – up to 2,624 feet on R2 Series and 3,280 on Y-series (one way). Additionally, you don't need space for compressor farms because the mechanical chases take up very little space.
• Indoor units meet your design and space needs – ducted or ductless, ceiling, floor, wall or vertical.
Install
Installation includes simple two-pipe systems with easy, non-polar, two-wire control connections. This means less labor and fewer materials as well as quicker, easier installation. Copper refrigerant piping is smaller and lighter than ductwork or Schedule 40 steel water pipes, so the modular outdoor unit's compact design also simplifies transportation.
Maintain / Service
Many other systems require retro-commissioning and constant maintenance to preserve their installed efficiency, but VRF technology has all the logic built in. System performance is constantly modified to maximize performance and comfort. System tests are available to check wiring, sensor and the refrigerant levels. Normal maintenance consists of changing filters and cleaning coils. Many systems allow an indoor unit to be serviced while other indoor units within the same piping system are still in operation. VRF technology also allows for lower maintenance costs than water-cooled chillers since water treatment issues are avoided.