Best Heating & Air Conditioning In Vancouver, WA & Portland OR
At Entek HVAC, every customer and service call is important to us. We take pride in our work by providing engineers, dispatchers, service technicians, and field staff to determine how to help.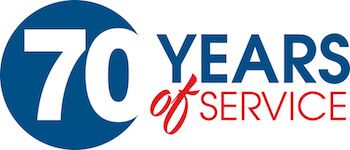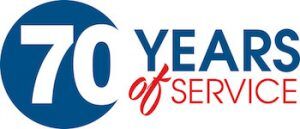 Entek HVAC Vancouver office is located at:
7316 NE 47th Ave
Vancouver, WA 98661
Phone (Vancouver): (360) 883-5462
Phone (Portland): (503) 220-1985
Serving Vancouver, WA Since 1946
Back in 1825, Vancouver, Washington was established as a fur trading outpost for the Hudson's Bay Company. It has a rich past filled with a strong military presence, and manufacturing and production that has created many economic booms. As part of the Portland-Vancouver metropolitan area, it is the 23rd largest metro area in the United States. It has been ranked on lists such as the best places in America to live, the top locations to live for families in the U.S., and as one of the best places to retire.
Maybe it's because of our public schools. Maybe it's because of our history. Maybe it's because of our access to arts and culture. Maybe it's our revitalization over the years. Our maybe it's our continuous drive to make the Vancouver-Portland area one of the best places to live.
In any case, businesses thrive because so many choose to live here. Business owners care because they aren't just creating a profit, they are taking care of friends within the community.
That is something ENTEK Corporation has always believed. Since its founding in 1946, our company has evolved from a mom and pop appliance repair and refrigeration business to what we offer today: a high-tech 21st century HVAC and building performance company. We don't just embrace what's on the market; we work hard to set the standard in our industry, always on the lookout for top innovation and technology that makes a home or office more comfortable, healthier, and more efficient in the process.
Vancouver, Washington offers a mild climate year round. The summer temperatures will average in the upper 70s while winter temperatures rarely dip below freezing. Vancouver averages around 39 inches of rain annually, which is about the national average. When heading outside to play, think in layers. A jacket should always be handy whether you're hiking in the middle of July, or walking by the river's edge in the middle of January. Head inside and efficiency will soon become a top priority.
At ENTEK, we've been a part of the Vancouver landscape since our beginning back in 1946. We know the best way to keep you comfortable on the inside because it's what we've been doing the best for over 70 years. We pride ourselves on designing and installing some of best indoor environmental systems for our residential customers. We were the first in the area to provide the patented AeroSeal duct sealing technology. And as a Building Performance Contractor and retro-commission expert, our goal is to help all commercial customers achieve optimal comfort, improve air quality, and realize energy savings in the years to come.
Have a question about how to make your home or business more efficient? We're here to help you create the most efficient living space for your needs. Just ask.
Serving the greater Vancouver & Portland area including:
Vancouver
Woodland
Mill Plain
Camas
Battle Ground
Lewisville
Amboy
Clark County
Portland
Lake Oswego
West Lynn
Tigard
Tualatin
Beaverton
Hillsboro
Wilsonville
Milwaukie
Clackamas
Gresham
Troutdale
Supporting The Vancouver Metro Area
Entek is a VIP sponsor of the 2016 Vancouver Wine & Jazz Festival
Our Vision
Entek Corporation is committed to satisfying our customer's needs by providing full personal attention, quality materials and equipment, professional design, and the highest standards of installation and service.
Our most important resource is our family of skilled, loyal and professional employees. Success in achieving customer satisfaction through each of our employees will assure long term stability, profitable growth, and increased personal and career fulfillment for all.
ENTEK is the leading, locally owned Heating and Air Conditioning Company.
For Fast Service Call
(800) 633-1354
Or call any location:
| | |
| --- | --- |
| Longview: | 360-423-3010 |
| Portland: | 503-220-1985 |
| Vancouver: | 360-883-5462 |