What Is the Energy Trust of Oregon and How Is It Earned?
It is becoming more and more important to have an energy-efficient home or business. Not only does clean energy have many benefits for our environment, but using more energy-efficient methods can save a considerable amount of money in the long run. The Energy Trust of Oregon has an important role in our state to educate and make it possible for homeowners and businesses to make the switch to clean energy.
The Energy Trust of Oregon works hard to teach consumers and help utility customers find the best and most trustworthy companies that provide services to help them save energy. The Energy Trust of Oregon recognizes businesses that are the best of the best and that work hard to make a difference in their community. Earning an award is not standard or ordinary. It takes consistent superior work that has shown time and time again they go above and beyond.
What Is the Energy Trust of Oregon?
The Energy Trust of Oregon is a nonprofit organization that has committed itself to help deliver clean, affordable energy by working closely with participating utilities as well as trade and program allies. Because of the work they do, the Energy Trust of Oregon has been able to help 1.7 million utility customers switch to clean energy at an affordable cost.
Since 2002, the Energy Trust of Oregon has helped businesses and homeowners make clean-energy improvements to their homes and buildings. The information that the Energy Trust provides, along with contractor connections and cash incentives, helps customers generate renewable power, use less energy, and contribute to the effort of protecting the environment. Advocates throughout the organization collaborate with nonprofits, utilities, and government agencies to deliver momentous clean energy benefits for the state of Oregon.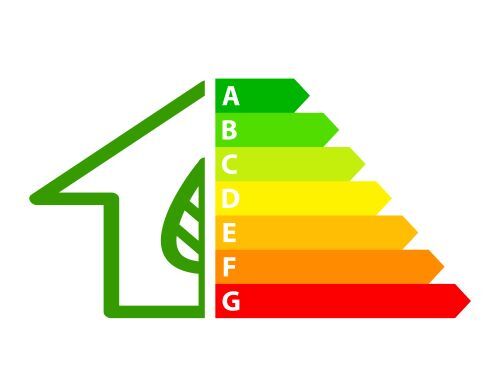 What Does an Award Mean?
Receiving an award from the Energy Trust of Oregon is no small feat. It means that a company goes beyond standard levels of service and accomplishes a remarkable amount of energy savings for customers. At Entek, we have done just this. For 75 years, we have aimed to go beyond adequate and strive for exceptional.
Entek earned the Outstanding Contributions in Promoting Energy Efficiency award from Energy Trust of Oregon in 2016. Our hardworking employees partnered with the Energy Trust of Oregon to design a retrofit project for a Portland university. Notably, the project created "energy savings up to 84% above the ASHRAE 90.1 industry standard for energy-efficient design." If our team at Entek only tried to reach minimum standards of efficiency and safety as ordered by law, our company would not be the trusted organization we are today.
How Does a Company Operate Above Industry Standards?
There are many aspects to providing above-standard energy efficiency to customers. For the best companies, the team members are the foundation of their high standards. At Entek, our technicians have a combined 150 years of HVAC experience and are excited to be advocates for upgrading customers to clean, renewable energy. Their enthusiasm combined with the high-end services we offer create large savings for our customers.
Top-quality services can include duct sealing, emergency repairs, and HVAC maintenance and installation, to name a few. And as technology advances, so does a company's ability to give consumers access to energy savings.
For example, Aeroseal duct sealing can offer great benefits to customers. Aeroseal is applied using a patented installation process that coats the inside of the ductwork with a thin layer of non-toxic sealer. Using this high-tech method improves HVAC efficiency by 20 to 40 percent. Considering that your HVAC system contributes to the majority of your energy bill, this amount of instant savings can be substantial and ongoing.
Sometimes, it pays to look a little deeper for solutions for consumers too. At Entek, our Building Performance Testing is also part of our above-standard service. Technicians test and analyze airflow, duct leakage, temperature issues, and air quality throughout the home so they can identify areas that can be improved to become more energy-efficient. We look at every aspect to make sure that all systems in use are not consuming more energy than necessary. Even if temperatures are comfortable, it's still possible they may be over-ventilating, over-cooling, or overheating, and that amount of energy waste adds up quickly.
Continuing Our High Standards
It's been a few years since our award from the Energy Trust of Oregon, but we're still striving to ensure our customers' needs are competently met by using quality equipment and materials. Our staff provides full personal attention so that customers receive the highest standard of service at all times.
Our technicians, installers, sales team members, engineers, and problem-solvers are who have distinguished us these last seven and a half decades. We're proud to have a team that provides unparalleled designs and services to climate-controlled systems and installations.
Entek always works to solve problems, serve our community and people, and do what is best for our customers—whatever their needs may be. We consistently strive to create greater sustainability and provide service customers will remember. Entek takes pride in promoting the best and most current practices that distinguish our company in bringing energy-efficient solutions to commercial, industrial, and residential areas.
Entek knows that the team is the heart of the business. We are unwavering when it comes to quality and safety, and it starts with teaching our team members. Among other certifications and training, our technicians have Building Performance certifications, North American Technician Excellence (NATE) certifications, and Performance Tested Comfort Systems certifications.
How Can Entek Help You?
Entek will continue to make smart energy solutions a priority for our company and our employees who work hard to ensure our success. We look forward to hearing from you and are happy to serve you and provide you with unbeatable service. We're confident that you're in the very best hands.
---
Related Posts