SAVE WITH OUR PLANNED MAINTENANCE PROGRAMS
"Have been a customer with Entek about 3 years, having first started with a maintenance contract and repair. I have continued my relationship with the maintenance contracts and always been totally satisfied with the staff sent out to do the servicing & the office staff, as well. This summer I contacted them about the installation of a new heat pump. The process of having a representative come to my house and explain the cost, the removal of the old unit and the installation of a new heat pump was totally complete. All my questions and concerns were answered and the bids for 3 different units were send on time, as promised. The installation was scheduled and the issues that com up regarding the installation were addressed. We moved ahead to installation day, as scheduled.
All the personnel I have worked with have been great from both the Longview office and the Vancouver office. I feel the individuals I have worked with have been knowledgeable, courteous, good with follow through and most important to me, they have been honest.
Kudos to the following staff: Pat in the Longview office, all the maintenance staff from Longview, Zake from both offices, Crystal the scheduler in Vancouver, Ivo, installer from Vancouver Cooper, the installer from Longview and Craig, the electrician working out of both offices. It has been a pleasure working with you all and hope to continue my Entek relationship for many more years.
You will be a highly recommended by me as a company, to all asking for a company providing your services!"
- Jessie F.
"Electric panel replacement, install ductless heat pump. Proposals explained in detail by Jessica. Job coordinator Cristal is very thorough. Electrician Craig is dependable, efficient, a real professional. His helper Isaiah is a hard worker. Equipment installers Cooper and Clay are diligent, focused and respectful. Both are great at explaining the equipment function. I have recommended Entek to two people so far."
- Dan H.
"We had our first maintenance. We were impressed. Technician was great. Answered all our questions and was awesome and professional. Our installation was in January and it was great also. Everyone we have come in contact with this company is rated over 5 stars by us. They go over and beyond expectations. We really like this company."
- Alicia and Dee R.
At Entek Corporation, we realize everybody's financial situation is unique. That's why we offer convenient options for new system installation and repair services. Click the button below to find out more.
So you are looking to invest in a heat pump. You are not alone—many Americans are making the switch.
Why? For starters, heat pumps are generally more efficient than a traditional heating, ventilation, and air conditioning (HVAC) system. What is more, they offer both heating and cooling, so they are versatile.
Read More
WE SERVICE ALL MAJOR BRANDS
Carrier Factory Authorized Dealers are certified to perform HVAC installation, replacement, repair, and maintenance services. A Carrier Factory Authorized Dealer has extensive training, maintains current industry licenses and insurance, and remains committed to providing exceptional customer service. When you need HVAC service, you should always turn to a Carrier Factory Authorized Dealer.
At Entek Corporation, we are proud to be Carrier Factory Authorized Dealers. As Carrier Factory Authorized Dealers, we work hard to meet specific quality and safety standards to ensure your satisfaction.
Our professionals know all about the wide range of Carrier products and systems, and you can always count on top-tier service from us. We work hard to set the standard in our industry, and being a Carrier Factory Authorized Dealer helps solidify this goal.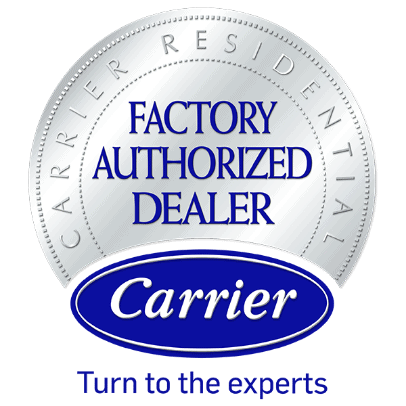 • Gresham, OR
• Hood River, OR
• Skamania, WA
• Centralia, WA
• Chehalis, WA
• Scappoose, OR
• Vader, WA
WHAT ARE YOU WAITING FOR? CONTACT US.