We Live Local. Work Local. Serve Local.
As the economy fluctuates, ENTEK has have survived and flourished in our communities by providing the best assistance available and treating our customers with respect and dignity. Our company philosophy revolves around service, safety, innovation, honesty and integrity.Serving our families, employees, our customers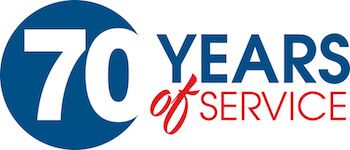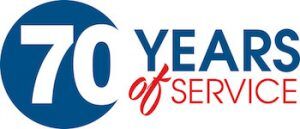 and our community is our highest priority. We support local charities, organizations and youth activities.
During the formative years, we operated with a total of three to four employees. We currently employ and support over 60 local employees and their families. Our work prides itself in providing opportunity, education and growth for each and every ENTEK associate. And that is reflected in the background of our ownership team. In fact, ENTEK's entire ownership team is comprised of individuals who have worked their way up through the various divisions of our business. Together we have over 150 years of combined experience in the HVAC design/build and service industry.
Our Vision
Entek Corporation is committed to satisfying our customer's needs by providing full personal attention, quality materials and equipment, professional design, and the highest standards of installation and service.
Our most important resource is our family of skilled, loyal and professional employees. Success in achieving customer satisfaction through each of our employees will assure long term stability, profitable growth, and increased personal and career fulfillment for all.
The evolution of ENTEK is a true American story. Since it's founding in 1946, our company evolved from a "mom and pop" appliance repair and refrigeration service company to a 21st century HVAC and building performance company. Innovation, integrity and a dedication to provide THE best products and services to our customers sets our company apart from the others. We pride ourselves on being an industry leader.
We work hard to set the standard and embrace technology and innovation. Before there was a "cloud", ENTEK was well ahead of the industry in the area for home automation, indoor environment and climate controls. We were the first in the area to provide the patented new AeroSeal duct sealing technology. And as a Building Performance Contractor and retro-commission expert, we have been helping our customers achieve optimal comfort, air quality, and energy efficiency in the home or work space for nearly 7 decades.
Thank you for the opportunity to serve your HVAC heating and cooling services needs.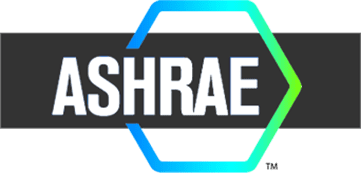 .
ENTEK's engineers earn the Building Energy Assessment Professional certification from the American Society of Heating, Refrigerating and Air-Conditioning Engineers or ASHRAE. ENTEK helped in founding the national Building Performance Council (BPC). ENTEK also serves on the Air Conditioning Contractors of America (ACCA) council, the nation's largest organization of indoor environment and energy services contracting businesses.
ENTEK is the leading, locally owned Heating and Air Conditioning Company.
For Fast Service Call
(800) 633-1354
Or call any location:
| | |
| --- | --- |
| Longview: | 360-423-3010 |
| Portland: | 503-220-1985 |
| Vancouver: | 360-883-5462 |