Commercial HVAC Maintenance & Repair
The Importance of Planned Maintenance
Indoor air quality, comfort and economical energy efficiency are vital to your business. And ENTEK has been taking care of business and commercial maintenance HVAC needs for over seven decades. Whether your heating unit has reached the end of its life cycle or you desire to retrofit to a more efficient system, you can trust ENTEK's engineers and commercial building specialists to help you find the best product and maintenance program for you.
Why Chose ENTEK for Maintenance?
We understand that every business and every space is unique. Commercial maintenance programs are not "one size fits all." Your building is unique and requires a tailor-made program that fits your size, system, and, most importantly, your budget.
We welcome your questions and integrate your operational needs to develop a maintenance plan specifically designed for your location, building schedules, equipment types, and budgetary needs.
Experience and training to provide professional HVAC service and customized maintenance programs tailored to fit your business model and your budget.
One of the best trained and equipped commercial/industrial service departments in the Pacific Northwest.
Comprehensive Safety Program.
The New Building Institute found that "best practices in building maintenance and operations reduce energy use 10 to 20 percent across all climate zones in the United Sates. In contrast, poor maintenance practices can increase energy use by 30 to 60 percent".
Having a comprehensive planned maintenance program in place has many advantages beyond lessening occupant and employee complaints. Planned maintenance is the number one way to get energy cost savings in any building.
Why Maintenance is Important:
Keeps tenants and employees comfortable
Maintain healthy indoor air quality
Realize optimal energy efficiency
Augment affordable operating budget
Prolongs the life of your heating and cooling equipment
Provide substantial savings through proactive repairs and replacement versus reactive "breakdown" repairs.
Even well-maintained equipment will need replacing someday.
Replacement of aging or inefficient equipment can be pre-planned and budgeted based on life expectancy and operating cost. Pouring money into a unit that's already 10 years past its life expectancy doesn't make sense … even worse is waiting a week or more for a new unit to be installed during the hottest part of the summer.
Prevention is the best solution.
Now is the perfect time of year to make sure your heating and cooling equipment is properly maintained and running at peak performance with our Precision Tune Up.Call our service department today to schedule a pre-winter and pre-summer check up by one of our NATE certified technicians and ask about our Peace of Mind Planned Maintenance Program.
For Fast Service Call
(800) 633-1354
A Guide for Business
Heating & Air Conditioning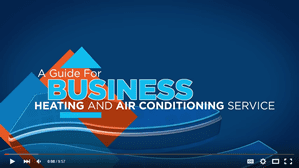 As a member of ACCA, ENTEK complies with the American National Standards Institute (ANSI). ANSI approval of ACCA HVAC manuals, procedures and processes verifies that the principles of openness and due process have been followed in developing these materials, and that a consensus of those directly affected by the standards has been achieved.
ENTEK is the leading, locally owned Heating and Air Conditioning Company.
For Fast Service Call
(800) 633-1354
Or call any location:
| | |
| --- | --- |
| Longview: | 360-423-3010 |
| Portland: | 503-220-1985 |
| Vancouver: | 360-883-5462 |