Will a Ductless Heating and Cooling System Work in My House?
By now, you've probably read multiple articles touting the benefits of ductless heating and cooling systems, with regard to their ability to save money on energy bills while also increasing convenience and boosting the value of your home. You may have even considered having one of these systems installed in your home, only to hesitate due to a lack of information on the subject. You know that ductless heating and cooling is great, but how do you know it will work in your home? We're here to help you answer that question.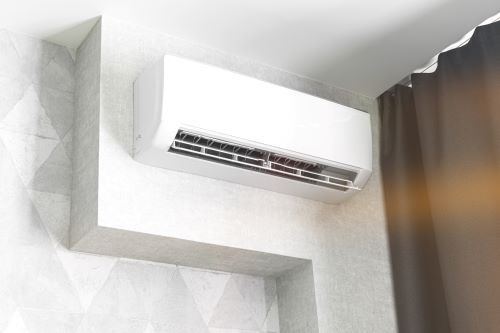 What Is Ductless Heating and Cooling?
Conventional methods of heating and cooling the home make use of large, bulky equipment to either generate heat or to cool the air for air conditioning. For example, one common method of heating the home is by way of a natural gas furnace. This furnace is usually installed in a basement or other out-of-the-way area of a home and generates heat by burning gas that's pumped in through a previously installed gas main. This heat energy warms up the air inside the furnace, and the heated air is then circulated throughout the home using a blower motor to transport the air through a complex system of ducts.
This method is effective enough and is how most homes have been heated for the better part of a century. It's not without its flaws, however, due to a couple of factors:
The fuel source is expensive
Ducts tend to be very inefficient when it comes to conducting heat, especially when they begin to get clogged
In addition, this furnace can only heat your home. Cooling is done by a different, and equally expensive and complicated, air conditioning unit.
A ductless heating and cooling system simplifies the process vastly by doing away with the furnace, the gas main, and of course, the ducts themselves. It works by making use of a heat pump, which actually transfers heat between the house and the outside environment. In doing so, it can either heat the air in your home or cool it down, depending upon the time of year and upon your preference. This warm—or cool—air is then pumped directly into a given room using a blower motor.
How Does It Work?
A ductless heating and cooling system is also known as a ductless heat pump or a ductless mini-split. It is comprised of two main parts:
An outdoor unit with an evaporator coil that contains some type of refrigerant
An indoor unit with a fan to distribute the warm or cool air throughout the room
These two units are connected to each other by way of a copper tube.
The ductless heat pump works by moving air across the evaporator coil. The refrigerant in the coil draws the heat energy out of the air, dramatically cooling it down while heating up the refrigerant. Depending upon the homeowner's wishes, the warm air can either be circulated into the home, with the absorbed heat energy being used to warm the air inside the home during colder months, or transferred outside, thus cooling the interior.
This entire system can be controlled remotely, meaning that you often won't even have to get up to bring the room to your desired temperature. In some cases, you can even program your thermostat using your phone, meaning that you can begin the heating or cooling process when you aren't even home.
What Are the Benefits?
There are several reasons why ductless heating and cooling systems are preferable for many homeowners. The fact is that heating and air conditioning are both expensive, due to the energy costs involved. Continuously burning a fuel source such as natural gas will bring with it a hefty bill.
One main reason conventional heating and cooling methods are so expensive is that they are so inefficient, meaning that a lot of the energy you pay for is simply lost through the ductwork. Either that or it's used to heat and cool rooms that no one is currently occupying. If you had a choice, would you spend your hard-earned money to heat up a room that had no one in it?
This is where the most obvious benefit of ductless heating and cooling systems comes in: you can use it to heat or cool individual zones of the house, without wasting a lot of energy on rooms that aren't in use. By bypassing the system of ducts and sending the heated air directly into your chosen room, you also avoid the heat loss that's inevitable with metal ductwork.
What Homes Does a Ductless System Work Best In?
When it comes to deciding whether a ductless heating and cooling system is right for your home, you'll have to consider a number of factors. One thing to keep in mind is what the winter weather is like in your area. If the winters are relatively mild, a ductless heat pump can keep you plenty warm. However, if you constantly deal with extremely cold weather, you'll have to opt for something more powerful. Many people who live in parts of the country where the mercury regularly drops below zero still make use of heat pumps but retain their conventional furnaces for days when more powerful heating is needed.
Ductless systems tend to work excellently in older buildings. If a building is old enough, it may not even have a system of ducts built into it. If this is the case, you can either opt for expensive retrofitting or just use a ductless heat pump and save yourself some money during the installation process.
Finally, ductless heating and cooling systems are a fantastic choice for any home that has people with different preferences living in it. You've probably found yourself in a situation where you've argued with another member of your household over a preferred temperature. Ductless systems allow you to set each room to the preferred temperature of the people in it. That means no more arguing about thermostat settings with a person in another part of the home.
If you're interested in having a ductless heating and cooling system installed in your house, contact the experienced, licensed professionals from Entek and ask us for more information. we'll help not only with the installation process, but with maintenance and care throughout the years as well.
---
Related Posts